History, culture and tradition
Bilancia da banco

Bilancia a base rettangolare in legno e piano in marmo, con due piatti, uno circolare e uno quadro. Completa di custodia in legno contenente 7 pesi in ottone da 10 a 200 gr e di un peso esagonale in ghisa da 1 kg.
Usata per la pesatura di alimenti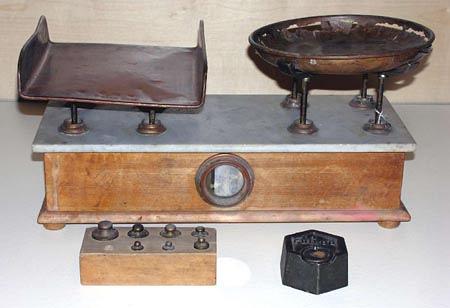 © Istitut Cultural Ladin Majon di Fascegn - Vigo di Fassa (TN)
One of 2301 objects from the Scrin project. Further information at www.scrin.net.