History, culture and tradition
Dipinto sottovetro

Rappresenta la "Madonna dell'aiuto" nella tipica iconografia tirolese (copia di L. Cranach). La Vergine è riccamente abbigliata con veste blu orlata con foglia oro ed è avvolta da un manto rosso. I due soggetti portano in testa una corona in oro.
Appesa sulle pareti della stube con funzione propiziatoria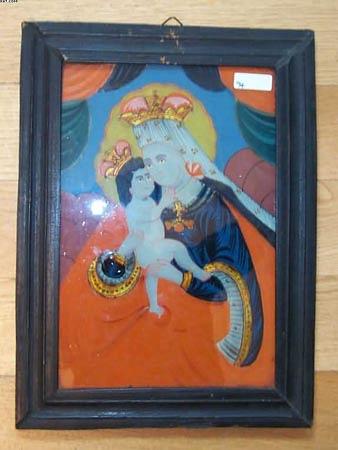 © Istitut Cultural Ladin Majon di Fascegn - Vigo di Fassa (TN)
One of 2301 objects from the Scrin project. Further information at www.scrin.net.