History, culture and tradition
Agoraio

Astuccio tornito e dipinto a fasce con colori verde, ocra e rosso. Chiusura a pressione. Sul tappo presenta un rinforzo con fil di ferro.
Utilizzato per conservare aghi per la cucitura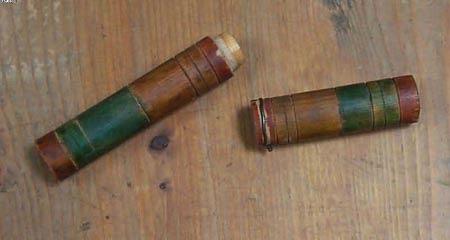 © Istitut Cultural Ladin Majon di Fascegn - Vigo di Fassa (TN)
One of 2301 objects from the Scrin project. Further information at www.scrin.net.