History, culture and tradition
Bigoncia

Recipiente in latta, di forma allungata con spallacci per trasporto in fettuccia di corda a banda larga con ganci mobili. Si restringe sulla parte superiore con un'imboccatura circolare che si chiude con un coperchio.
Usata per portare il latte "a spalla" dalle stalle al caseificio.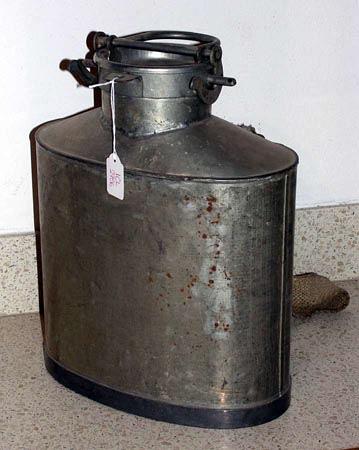 © Istitut Cultural Ladin Majon di Fascegn - Vigo di Fassa (TN)
One of 2301 objects from the Scrin project. Further information at www.scrin.net.