History, culture and tradition
Trasporto della terra

Preparazione dei campi: data la grande pendenza del terreno, la terra scivolata a valle durante le piogge autunnali e il disgelo primaverile deve essere riportata a monte prima che avvenga l'aratura.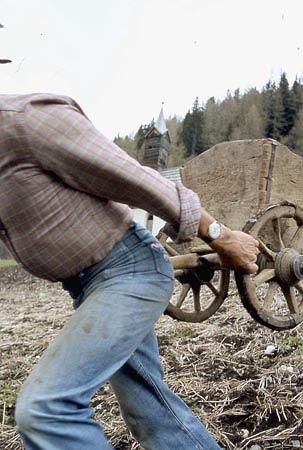 © Istitut Cultural Ladin Majon di Fascegn - Vigo di Fassa (TN)
One of 5067 images from the Scrin project. Further information at www.scrin.net.