History, culture and tradition
Coscritti di Vigo di Fassa della calsse 1906

Vigo di Fassa i coscritti del 1906. In piedi da sinistra: Dionisio Weiss da Tamion, Rico Polam Ciarao de la Talgiena e Carlo de Chirca (Delmonego). Seduti Bepo del Faure (Tamion) e Modesto Greco (Callegari).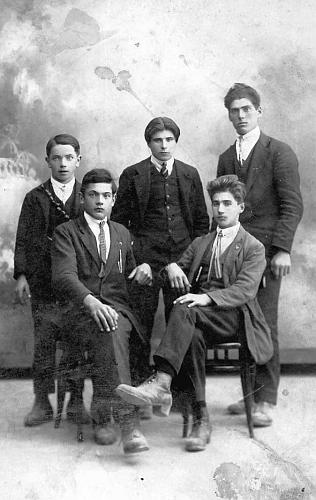 © Istitut Cultural Ladin Majon di Fascegn - Vigo di Fassa (TN)
One of 5067 images from the Scrin project. Further information at www.scrin.net.